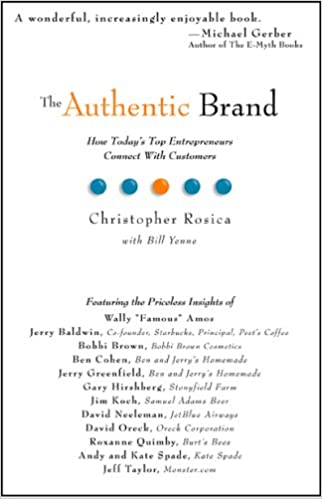 Buy The Authentic Brand Now!
Michael E. Gerber
A wonderful, increasingly enjoyable book. I would recommend it to anyone who loves to be challenged, and even more to anyone who isn't ready for it.
Michael E. Gerber
Author of The E-Myth Books
The Ideal Marketing Book for Entrepreneurs and Growth-Minded Business Leaders.
Learn from today's highly successful entrepreneurs, who have built iconic brands by genuinely connecting with their customers.
In The Authentic Brand, highly prominent business leaders identify marketing and trade secrets that have helped them edge out their competition, generate extreme customer loyalty, unparalleled media attention, viral word-of-mouth, and unprecedented brand equity.
The Authentic Brand features 12 stimulating interviews with the following entrepreneurs:
Ben Cohen & Jerry Greenfield
(Ben & Jerry's Homemade)
Bobbi Brown, Bobbi Brown Cosmetics
David Neeleman, JetBlue
David Oreck, Oreck Corporation
Gary Hirshberg, Stonyfield Farm
Jeff Taylor, Monster.com
Jerry Baldwin, Starbucks
Jim Koch, Samuel Adams
Kate and Andy Spade
Roxanne Quimby, Burt's Bees
Wally "Famous" Amos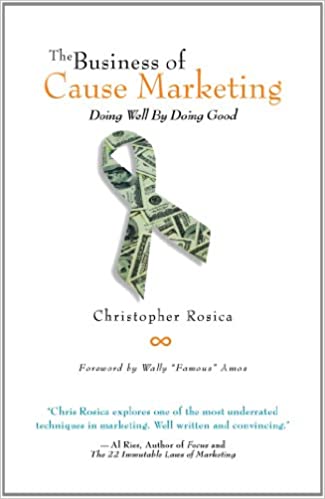 Buy The Business of Cause Marketing Now!
Al Ries
Chris Rosica explores one of the most underutilized techniques in marketing. Well written and convincing."
Al Ries
Bestselling Author and Chairman of Ries & Ries
The Ideal Marketing Book for Entrepreneurs and Growth-Minded Business Leaders.
This book explains "how doing good means doing well" for profit-oriented companies. Simply put, it explores why supporting worthy causes can be very good for business. Within the pages of The Business of Cause Marketing, readers can learn about the real benefits for companies that have endorsed a variety of philanthropic initiatives. Through these mutually beneficial relationships, companies garner goodwill among all their stakeholders from employees to customers and nonprofit charitable organizations get the support they need to carry out their missions.
The Cause Marketing Handbook provides in-depth strategies to help a business or brand:
Select the best non-profit partner.
Create fresh publicity opportunities.
Incorporate the elements of a successful cause-related campaign into a marketing and business plan.
Preempt and sustain crises and negative image issues.
Avoid cause partnership disasters.
Execute creative media events that will command attention.
Measure the impact of the partnership.
Build its online reputation.