Storytelling Sells
Rosica specializes in media relations and regularly secures placements in national magazines, daily newspapers and various trade and business publications, as well as on national and regional television, national and local market radio and various influential online outlets – from news and social media sites to top blogs.
Strategy, tenacity and consistency are the cornerstones of our approach and generate media coverage to help companies, brands and people achieve their goals and shape perception. Positive publicity can influence a new product launch, refresh an established brand, address a challenging issue, tackle a strategic business objective, or impact purchasing behavior, public policy or the outcome of a crisis. We possess deep experience in media training and help identify and prepare KOL spokespersons to speak on our clients' behalf. In 1980, agency founder John Rosica stated in a bylined article, which appeared in several PR and marketing trade publications "Perception is reality."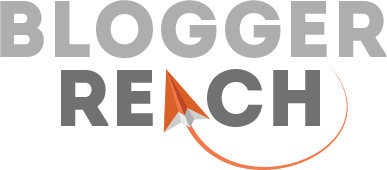 In 2012, Rosica Communications launched a blogger relations or blogger outreach company called BloggerReach. Blogger Reach effectively reaches influential bloggers to help promote and protect products/brands. Our team works with thousands of bloggers across numerous vertical categories including mommy and parenting, health and wellness, food and beverage, housewares and others, to secure positive placements for our consumer clients. We help our partners manage the online conversation and protect their brands' reputations by generating authentic positive reviews and blog posts.
Please click here to speak with an agency principal about blogger outreach, our unique Amazon Reviewer program, and online reputation/reviews management.
Leveraging Results, Results in Success
The best PR agencies know that combining online and traditional PR and marketing is key to achieving client results. Today, garnering media coverage is not enough: To make the most of a PR campaign and achieve your strategic objectives, it is essential to repurpose media placements by regularly sending them to key influencers who buy or sell your products or services, as well as utilizing them on social media channels and in your content and SEO efforts. When Rosica secures positive media coverage, in conjunction with your online marketing team, we can help you promote and share that content through email, direct mail and Internet marketing tactics, such as social bookmarking, RSS, social media marketing, link building and mobile marketing.
"I received the mailing today that captures all the dedicated and wonderful coverage the Rosica team generated in helping FIRST promote its Robotics Competition for Johnson & Johnson. This was sent to all our partners and generated a significant response. WOW! Awesome!"

-Donald H. Bowers, regional director, Mid-Atlantic FIRST, Johnson & Johnson