Horatio Alger Association: Promoting Thought & Youth Leadership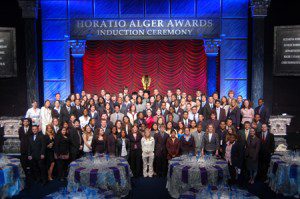 For eight consecutive years, Rosica organized and executed an annual news conference for the Horatio Alger Association of Distinguished Americans to announce its "State of Our Nation's Youth" survey. Held at the National Press Club in Washington, D.C., Rosica handled all aspects of the news conference, which included coordinating the logistical details, training and rehearsing the participants, as well as conducting event publicity. The news conference was broadcast via a satellite feed to reach as many media outlets as possible.
Each year we secured tremendous coverage, including a Parade Magazine cover story, appearances on ABC's "Good Morning America," and CBS's "Early Show," plus hundreds of radio interviews and articles in major newspapers and newswire services. The Public Relations Society of America honored Rosica with a Pyramid Award for this highly successful campaign.