Sadlier: Education PR Campaign Grows Sals & Customer Loyalty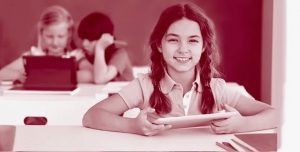 Sadlier, the oldest family-operated publisher in the country, sells two imprints, one for the secular market and one for the Catholic school market. With Catholic schools closing at alarming rates, the company sought to achieve accelerated growth and capture more market share in order to adapt to changes in the educational landscape.
Given this challenge, our agency devised a plan to send the Pope an electronic birthday card for his 80th birthday. New media as well as traditional media responded to our outreach and more than 40,000 personalized emails were sent from the Sadlier website to the Pope.
Sadlier's 165th anniversary was celebrated in Baltimore during the company's annual meeting: high-profile Catholic prelates attended. In order to secure media attention, we created a four-foot by eight-foot replica of the original Baltimore Catechism, which the Cardinal and Archbishop were invited to sign. Three network television affiliates, three cable TV stations, the Associated Press, multiple trade publications, and four Catholic publications reported on the celebration.
"The media coverage at our event in Baltimore exceeded expectations and delivered a tremendous return on our investment. Rosica shined."

— William Sadlier Dinger, President, William H. Sadlier, Inc.