T&M Associates: Re-Engineering Engineering for More Than 50 Years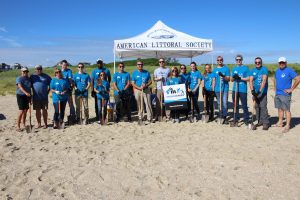 In 1966, T&M Associates opened its doors as a seven-person operation serving municipalities in Monmouth County, NJ.  Fifty years later,  the firm has grown to 400 business and technical professionals operating from 19 office locations in eight states. As the company continues to expand technically and geographically, Rosica promotes its milestones – including its 50th anniversary – its people and its expertise through strategic storytelling and media relations.
Rosica has helped brand T&M as a leading consulting and technical services company through a variety of strategic initiatives. We positioned T&M's subject matter experts as thought leaders in top-tier trade and business outlets. To underscore the company's commitment to female engineers, we submitted outstanding female executives for the prestigious NJBIZ "Forty Under 40" award. They won two years in a row, with one executive featured on the front cover of the magazine. For the company's 50th anniversary, we supported "50 Ways of Giving" community service events, generating widespread media coverage.
Rosica's aggressive by-lined article development campaign for T&M has resulted in numerous thought pieces in leading trade publications, including Storm Water Solutions and Water Innovations. As the industry rapidly evolves, T&M stays ahead of the curve with forward-thinking and cost-effective solutions.