Behrman House: Using PR to Strengthen Customer Relationships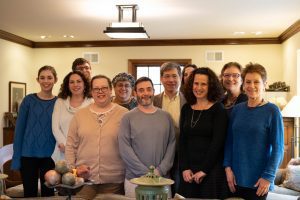 Behrman House, a leading publisher of Jewish educational materials, pioneered a digital learning program to supplement traditional Hebrew school instruction. While its program set the industry standard, competitors were more aggressively promoting their e-learning platforms and usurping Behrman's innovation and standing.
Rosica created a trade-focused thought leadership program for second-generation company president David Behrman. We worked in partnership to create foundational positioning and key messages that advanced the company's leadership. We also implemented a strategic media relations initiative that generated compelling media results, reaching targeted Hebrew school decision-makers.
Rosica provided added value by repurposing our media results to create sales tools that the client incorporated for the first time into all marketing outreach. Our PR efforts helped increase the number of schools and students using the digital program/materials to more than 300 schools and tutorial groups, serving more than 5,000 students.