4Kscore: Launching A Diagnostic Test That Saves Lives: Identifying Advanced Prostate Cancer Without Invasive Procedures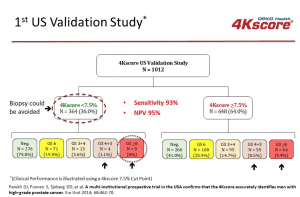 Designed to accurately identify a man's risk for aggressive prostate cancer, Rosica supported BioReference Laboratories with the launch of its 4Kscore Test. While this diagnostic test filled a critical niche in the arsenal of prostate cancer screening tools and only required a simple blood test, it was not yet covered by insurance and was relatively unknown among healthcare providers.
We created a launch strategy and utilized Board Certified Urologist Dr. Harry Fisch as a key opinion leader (KOL). Our primary media spokesperson and Dr. Fisch conducted numerous national and New York City media interviews touting the test's validity and efficacy. Rosica orchestrated a media tour, securing high-profile TV, radio, and online earned media coverage for 4Kscore.
In order to reach physicians (PCPs and urologists), we also secured trade media and supported the client at medical conferences and KOL meetings. Our media coverage introduced the test in a positive and compelling manner and supported insurance reimbursement objectives.
Additionally, Rosica designed and developed two websites for the company, 4kscore.com and bioreference.com. And we conducted outreach with celebrities and pro athletes diagnosed with prostate cancer, securing interest from three.
Within six months, Rosica generated 30 million media impressions, with targeted messaging reaching stakeholders in the medical community, as well as mass media.