Health Monitor: Transforming The Point of Care Industry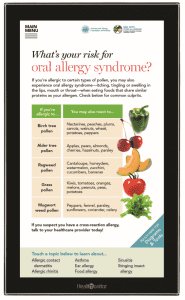 Health Monitor Network ("HM"), a leading direct-to-patient/patient engagement company offering point of care (POC) advertising and patient education content and technology, was expanding its digital offerings. The company had previously been known for its content-rich magazines, which feature health topics (disease and related treatment options) and are distributed nationwide through doctors' offices, hospitals, and other healthcare facilities.
Health Monitor had partnered with a mobile tech company and wanted to tell the story of how it effectively fuses traditional and digital patient education to augment patient health outcomes and adherence. With our assistance, HM worked to dominate the integrated (traditional + digital) patient education model, demonstrating the power of utilizing multiple communications channels to build healthcare practitioner (HCP) /patient rapport and engagement, along with adherence to prescribed treatment protocols.
A B2B healthcare PR and thought leadership PR firm, Rosica Communications expanded HM's thought leadership status and strengthened its relationships with POC trade media, POC advertising agencies, and big pharma. We also helped position HM's executives as industry thought leaders. Rosica secured bylined and Q & A article opportunities for key staff members on relevant and timely topics and publicized a major capital investment from Westview Capital Partner to help grow the company's infrastructure and capture market share. We also leveraged partnerships, especially with top-tier professional associations, to achieve the company's communications objectives.
We developed messaging, wrote monthly news releases, publicized new partnerships, and offerings, mobilized corporate spokespersons to advance HM's messages, and exploited traditional pharma, pharma business, HCP media, mainstream business, social media, and digital media channels to communicate its differentiators and heighten awareness.
Previously known as one of the industry's "best kept secrets," Rosica helped elevate Health Monitor Network's brand visibility among its key audiences, promoting its best-in-class patient education and content offerings. What's more, we exceeded client expectations and deliverables each and every month we were on the job.