NJ Sharing Network: Sharing News to Save a Life
Can a PR program help sav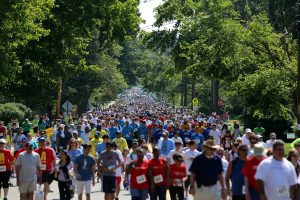 e lives? The answer is "Yes" when it comes to Rosica's work on behalf of NJ Sharing Network, a non-profit committed to saving lives through organ and tissue donation. While most people know about organ donation, few know the facts. Right now, there are 5,000 people on the waiting list for an organ transplant in New Jersey and one person dies every three days waiting. NJ Sharing Network hired Rosica to communicate messages like this, along with the fact that one donor can save up to eight lives and one tissue donor can enhance the lives of 75 people.
Rosica created a multi-pronged awareness campaign that centered around human interest stories of donor families whose loved ones gave the gift of life through organ donation and of transplant recipients who are alive thanks to the generosity and courage of a donor family. We brought these stories to life through widespread coverage on the majority of TV outlets in the Metro NY/NJ market, radio programs and in-depth feature stories in most daily newspapers, hyper local news outlets and magazines. We leveraged other facets of NJ Sharing Network, such as their high-profile series of 5K Celebration of Life fundraising walks/runs, groundbreaking scientific work conducted at their laboratory, and numerous awards and milestones.
As one example of PR success, News 12 New Jersey covered the highly emotional story of a first-time meeting between the parents of a little boy who lost his life and donated his kidneys to a New Jersey woman. Not only did the segment reach thousands of viewers, it engaged them and it moved them – raising awareness of NJ Sharing Network and its life-saving mission.