Dr. Jeff Werber: A Tail of Success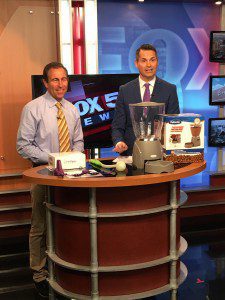 Dr. Jeff Werber, known in Hollywood as the "Vet to the Stars," engaged Rosica to help increase his national visibility. Rosica developed a strategic campaign designed to position Dr. Jeff as a knowledgeable and engaging expert resource to the media. The Rosica team developed a two-pronged media strategy of leveraging topical news that Dr. Jeff could comment on, as well as proactively pitching original stories. These ranged from general pet health to medical marijuana for pets, canine flu, seasonal pet dangers and keeping your pet in shape.
Rosica's primary goal was to secure a recurring national television segment for Dr. Jeff, which we accomplished within the first six months of engagement. We secured a position for him on the national "Fox & Friends" TV show, where he routinely appears as resident veterinary commentator.  On that show and other national and regional programs, he imparts his tips and advice on allthings pet-related. Some of these shows include "Dr. Oz," "Fox News Edge" and "Rachael Ray." Rosica has also secured extensive print and online coverage in such outlets as Men's Journal, Huffington Post, Ladies' Home Journal, Martha Stewart Living, Pet360, Prevention and Yahoo!