Sales Support

Rosica's proprietary Sales Smart PRsm process brings accountability to PR. It takes public relations results and turns them into highly credible and influential selling tools.
With Sales Smart PRsm,  we extend your public relations reach far beyond the publicity coverage itself. Because we focus on leveraging the third-party media endorsements we garner, all marketing activities merge in a productive way. This can impact purchasing decisions, brand awareness, corporate identity, and brand equity.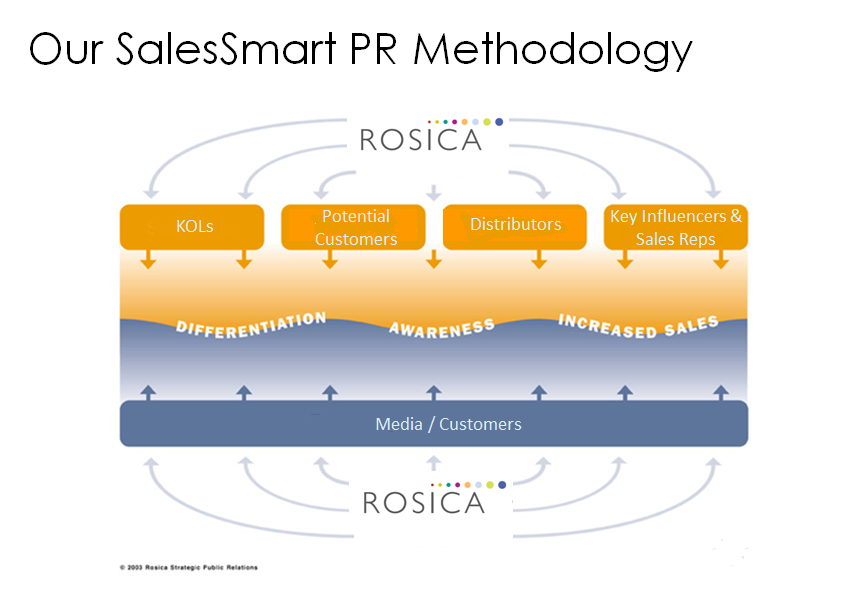 Through our proven sales support tactics, we will help motivate your key stakeholders — sales force, distributors, rep groups, existing and prospective retail partners, employees, customers and other influencers.  We will help you get noticed, build credibility, demonstrate your commitment to marketing, build brand advocates, and support sales. We take ongoing, proactive measures to ensure a strong return on your PR investment.
Our Sales Smart PRsm Methodology helps you sell from the bottom up and the top down (pull through and push marketing) through repurposing our highly credible media placements in an eye-catching format, which serve as third-party/credible endorsements. This effort:
Supports distributor and retailer relations and communications
Fortifies your sales materials and presentations
Generates social media sharing opportunities, which are trackable
Creates influential materials to disseminate at tradeshows
Generates powerful SEO content for lead generation