National Society of High School Scholars (NSHSS): The Nobel Prize for Tomorrow's Student Leaders
Co-founded by the great-nephew of Alfred Nobel, the National Society of High School Scholars (NSHSS) has supported millions of young academics on their journey to college and beyond. The organization is guided by the Nobel Prize mission – to improve society through knowledge, science, humanism, and world betterment.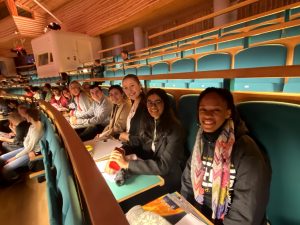 Despite these stellar credentials, NSHSS was not receiving the exposure it deserved vis-à-vis other scholarship and student achievement organizations. In some instances, it was being attacked for the fact that it charges a modest fee to give members access to its lifelong services. Rosica developed a strategic plan designed to position NSHSS rightfully as a thought leader and to leverage the significant accomplishments of its members.
Within just 90 days, Rosica secured national coverage with CNBC.com, CBS Television, US News & World Report, TeenLife, and Univision through interviews with Jim Lewis, NSHSS co-founder and CEO, and Sofia Gonzalez, NSHSS Educator of the Year. At a grassroots level, Rosica generated human-interest stories surrounding NSHSS student members in more than a dozen markets including New York City.