Borden Foods: A Counterintuitive & Mediagenic Product Launch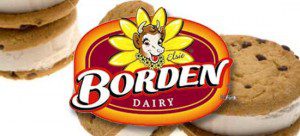 When Borden Foods licensed a new ice cream under the Louis Sherry line, Rosica recommended launching the product during the winter and identifying it as a cold food that creates a warm, feel-good sensation once it's consumed. Denver, Colorado was selected as the launch site and Rosica developed a media event involving a partnership with a nonprofit advocacy group for literacy. For each cup of ice cream sampled at the event, the company donated 25 cents to the literacy program.
The day before the event a large snow storm hit Denver, blanketing the city in more than a foot of snow. Nonetheless, people flocked to try the ice cream, standing outside, despite the weather, to get a taste. Thanks to the unusual photos and story angle, i.e. launching ice cream in a blizzard, coupled with the charitable fundraising element, the event exceeded expectations for media interest. Ten thousand sample cups were given out and media coverage included all network affiliates plus the Denver Post as well as the Associated Press.