Revlon: Ethnic Products Program Produces Measurable Results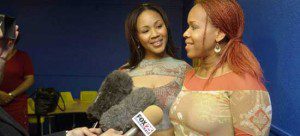 The Revlon Professional Division came to Rosica with ambitious goals that could only be achieved through an exciting, multifaceted campaign. It was seeking to boost U.S. sales, counter negative perceptions, improve employee morale, and promote Revlon in Europe as well as South and Central America. Rosica implemented a multicultural public relations campaign that included international media outreach with translations into Spanish, Portuguese, and French. The campaign involved customer-focused in-store promotions, publicity for special events, such as essay competitions, and a celebrity look-alike contest. We also helped launch and execute Revlon's Wedding Wish Contest featuring the Grammy- and Dove-award winning gospel music singer and radio show host Yolanda Adams, who performed at the winning couple's nuptials. The winners were revealed with all the fanfare of a Publisher's Clearinghouse-style announcement. Rosica also created a cause-marketing partnership with the Birthing Project USA to improve Revlon's image and attract significant attention in markets across the nation, as well as in national media. We aptly named it Revlon's Beauty & Baby Tour.
In year one, Rosica's efforts produced more than 400 million media impressions. Revlon's image was improved markedly through its association with the Birthing Project, which saved Black babies' lives. What's more, employee relations and retention improved (10% increase in retention). Same-store sales (PR attribution) increased by more than 15% year over year for the nine years we were the agency of record (AOR). We won several PR awards for our PR strategies and tactics, and, due to the buzz we generated, our client opened two new chain store accounts, where the brands weren't previously sold. In fact, we made so much noise working on these lines that Revlon's ethnic products division attracted the attention of the Colomer Group, which purchased them and licensed Revlon's mark. Our agency then served as AOR for Colomer for four additional years.