International Beverage Company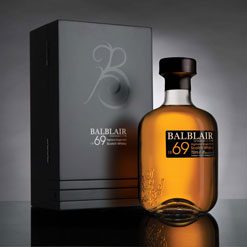 With great success in Europe and Asia, International Beverage Company sought to become truly global by penetrating the U.S. spirits market. Yet with no ad budget, building awareness and new distribution channels was more difficult than ordering at an over-crowded bar.
Rosica served up a unique mix of traditional and online public relations that generated buzz among consumers and wholesalers alike. Through outreach efforts to leading opinion leader publications, innovative promotional events, and viral social media, our team successfully launched two top-shelf products: Balblair, a single-malt scotch, and Caorunn, a small batch Scottish gin.  The Upshot: Placements in Time Magazine, the New York Times, Wall Street Journal, Men's Journal, Golf.com, Wine Enthusiast, Wine Spectator, Cigar Aficionado and many more. Our cost-conscious campaign effectively led to a significant increase in retailers, bars, and clubs promoting both beverages, including 15 new accounts through the New York Times placement alone.